PSC ALLIANCE
U17 BOYS SOCCER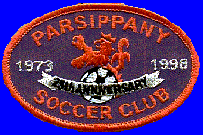 ---
| | | |
| --- | --- | --- |
| | THIS WEEK | |
PSC will look to duplicate last seasons regular season success, where they took first place in Division II Flight III. This year, underdogs in Division I Flight I of U19, the Alliance have their work cut out for them.
Wednesday: 8:00 Match against SSC
Friday: Tentative Practice: Central Middle School
STAY TUNED FOR DETAILS.
---
The Alliance enacted revenge on a 2-1 home loss the first week of the season by defeating Hunterdon 2-1 behind two late goals this Sunday. The first goal came with 10 minutes to go and the Alliance trailing 1-0. Jeff Alexander received the ball in the midfield, dispatched two defenders and sent a ball to the corner where Chris Rejano neatly played Dave Alexander a pass which he slotted home for his first goal of the season. The goal that turned out to be the game winner occurred when Mike Alexander drew a penalty shot after being taken down in the box and Rejano, personifying poise, netted the ball in the left corner. The important road victory was the second of the season for the Alliance and improved their season mark to 2-3. This Wednesday the Alliance will look to even their season mark when they take on SSC for the first time at home.
---
---

For all questions and comments regarding scrimmages and practices, speak with our Manager Mike Schapiro at
(973)669-1644 or email MIKES888@AOL.com
Copyright © 2000 by PSC SOCCER
Comments and questions to Webmaster David Alexander or Jeff Alexander
---